When you're looking to purchase your Audi, you'll talk to a Sales Consultant. When you schedule an appointment to service your vehicle, you'll likely speak to a Service Coordinator. But chances are you probably haven't had the opportunity to talk to the person that touches your Audi, a Certified Audi Technician.
This week's Employee Q & A features Rainer Enz, an Audi Master Technician for over two decades. See why he loves what he does below!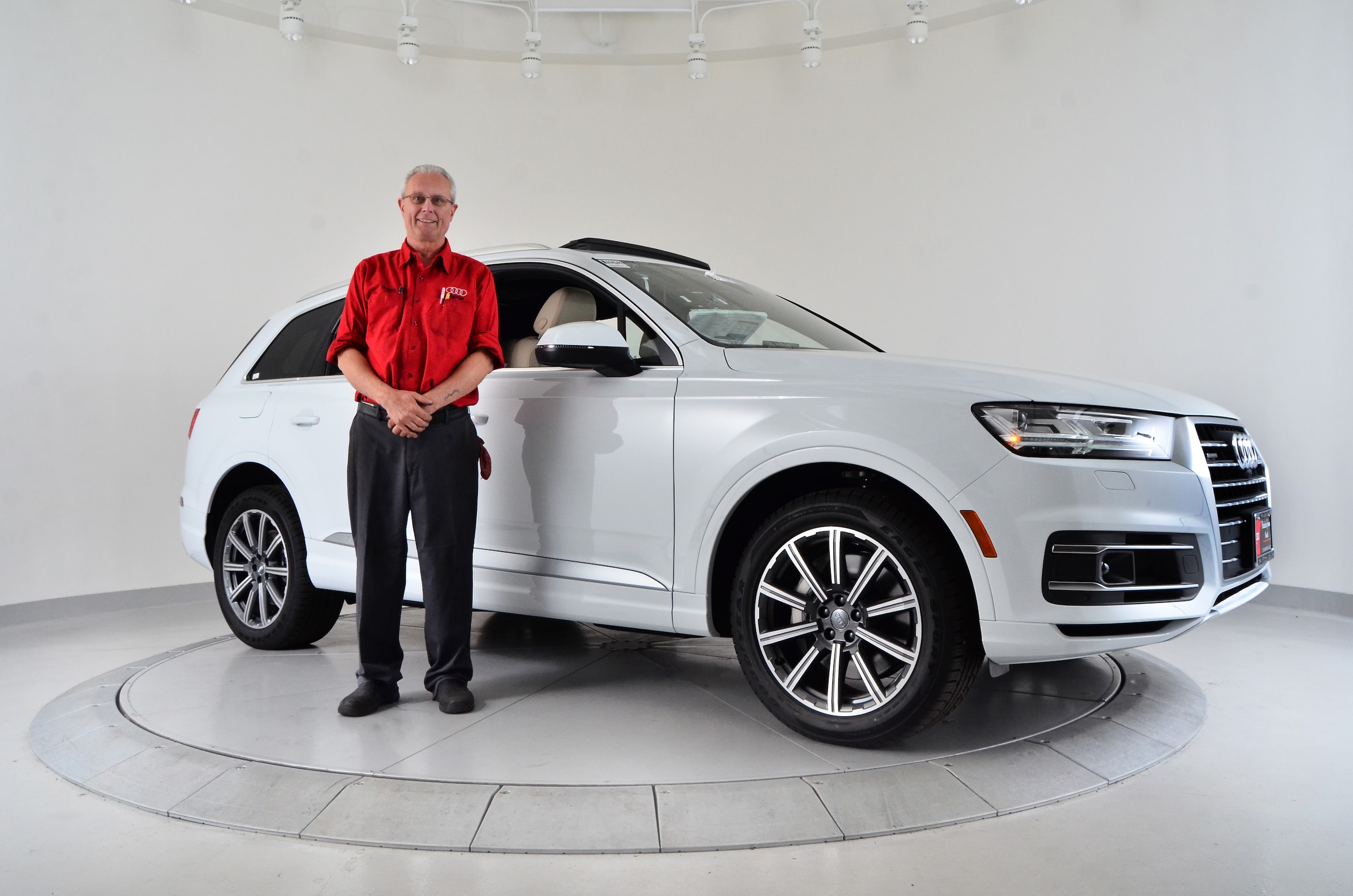 Fletcher Jones Audi: What is your role and how long have you been in this career path?
Rainer Enz: I'm an Audi Master Certified Technician and have been so for roughly 22 years this coming November!
FJA: When did you get into the automotive industry?
RE: Back in the 70's, I started off as an apprentice at a Mercedes-Benz Dealer in Germany.
FJA: What's been your career path within Fletcher Jones?
RE: I started off as a Journeyman, Audi Certified Technician and now a Team Leader of Audi Certified Technicians.
FJA: What's your favorite part about working for Fletcher Jones Audi?
RE: There is never a dull moment in the house. There are good benefits and we have a great customer base which keeps us all busy!
FJA: What is your favorite part about the Windy City?
RE: It has to be the lake and how there is always life in this city.
FJA: Any favorite restaurant in the local surrounding area?
RE: There is a restaurant in Winthrop Harbor called Stone Creek Grill that we love to go to.
FJA: What do you like to do on your spare time?
RE: I love to play soccer, go boating and on my off time property management.
FJA: What keeps you motivated?
RE: Our customers! We love to have our customers get back their vehicle as soon as possible. I think this gives the customer a great impression and service experience from Fletcher Jones. Also my wife keeps me going each and every day!
So the next time you service your Audi, keep Rainer in mind. He's just one major part our family that separates us from our competitors. Experience the Fletcher Jones Difference. It's our motto.
Check out our current Audi service specials here!
Interested in joining our winning team? Apply here!