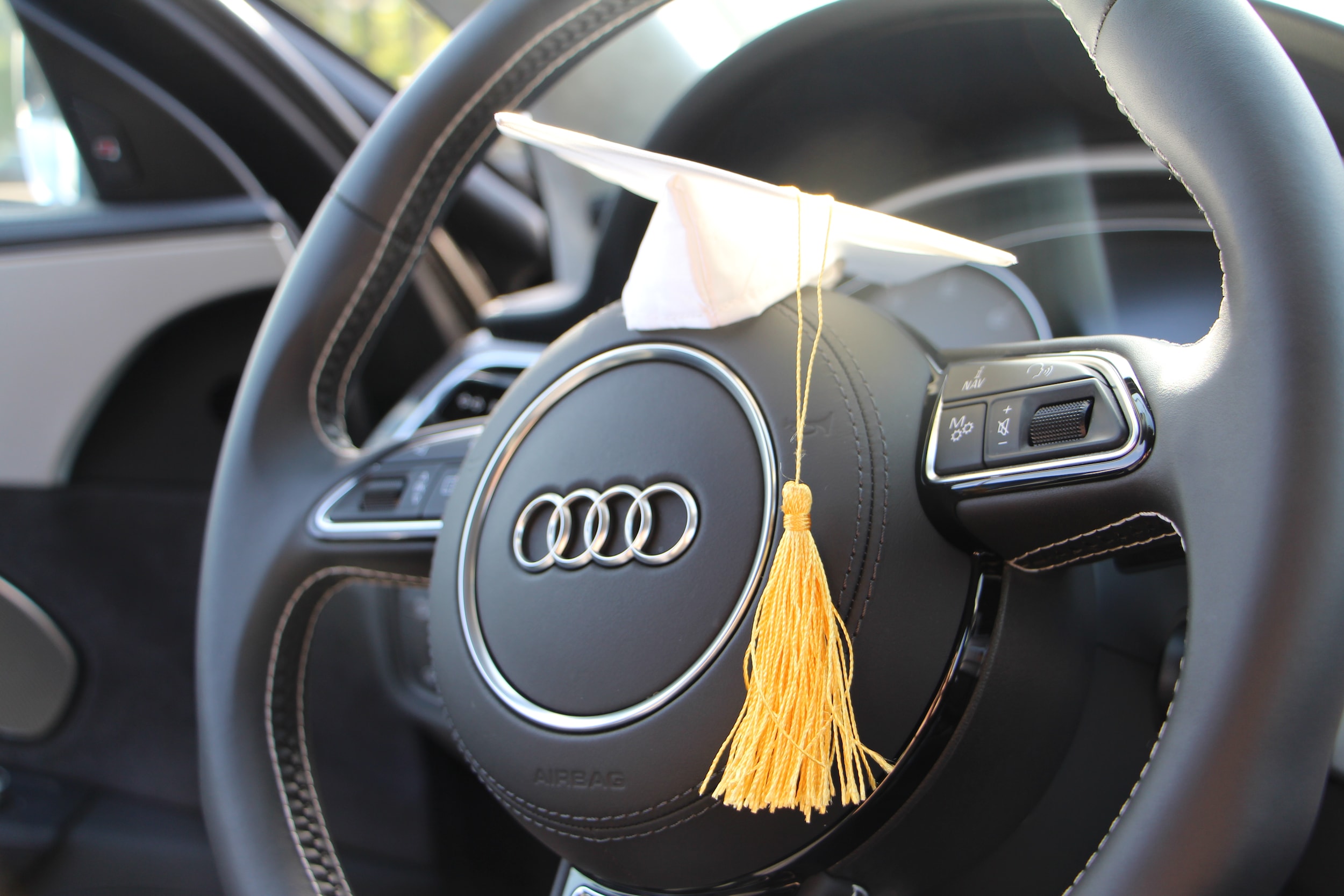 After years of hard work and being buried in textbooks, graduation season is finally upon us! So, why not drive into your future with a stylish, reliable, and luxurious ride?
Think of it as a rite of passage. Let all your hard work be rewarded with a milestone gift like an Audi from Fletcher Jones Audi.
Fletcher Jones Audi College Graduate Plan
If you're a recent or soon-to-be college graduate, you may be thinking how could I possibly afford an Audi? Well, good news. Audi USA and Fletcher Jones are committed to making the car of your dreams yours at a price that works for you, thanks to the Audi College Graduate Offer.
With three distinct paths to assist clients who have minimal credit histories with the purchase or lease of an Audi, our Fletcher Jones team will help guide you along the way!
Eligibility Requirements:
Graduated in the past 24 months or will graduate in the next six months from a 2 or 4 year accredited university.

Full-time job or you have a written commitment from a future employer.

U.S. citizen or permanent resident of the United States.
Not Sure Which Vehicle to Choose?
We get it. A new car is a big investment so choosing the perfect vehicle with all the bells and whistles you desire is a big deal. So, we're here to help steer you in the right direction.
Take a look at our top three choices.
1. Audi A3
2. Audi Q3
3. Audi A4
Start your future on the right foot; by putting it on the gas pedal in an Audi.
For additional information on qualifying Audi and Program eligibility please call (312) 628-3303.