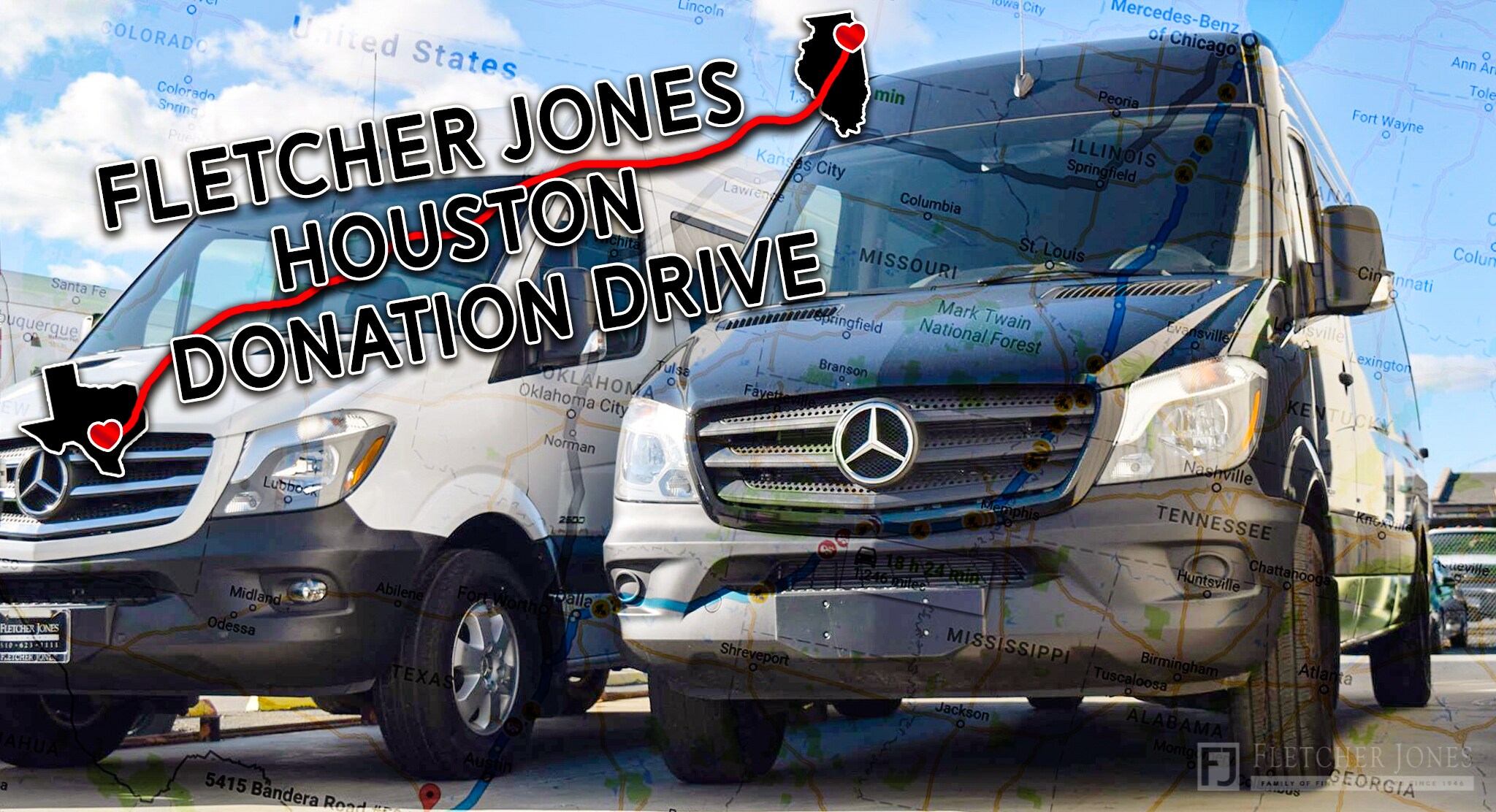 Two Mercedes-Benz Sprinter Vans & one mission.
We at Fletcher Jones are devastated to hear the news in regards to the flooding in Houston, Texas. Our hearts and prayers go out to the good people of Houston. In a time of great despair, we are not exclusively Chicagoan nor simply people of Illinois, but united as Americans.
In the coming weeks, we will be sending two Mercedes-Benz Sprinter vans to Texas, filled with baby and animal supplies to help the relief effort.
From now until September 30th, there will be two bins at each of the four Fletcher Jones dealership locations; Mercedes-Benz of Chicago, Fletcher Jones Audi, Fletcher Jones Volkswagen & Fletcher Jones Honda.
The Sprinter vans will leave for Houston on September 18th, however any supplies collected through September 30th will be shipped to the shelter that need them the most.
Our Sprinter vans will make their first stop in San Antonio at the Texas Diaper Bank to drop off donated baby supplies. After that, they will continue onto an animal shelter in the surrounding area to drop off the donated animal supplies. In addition, we will also be bringing back pets, who are in dire need of a home back to Chicago!
Listed below are the supplies that are needed and will be taken with open arms!
Baby Supplies:
- Diapers
*Please refrain from donating cloth diapers as many families will not be able to wash them
- Pull-ups
- Baby Formula
- Wipes
- New or gently used clothes, blankets, bottles, small toys, etc.
Animal Supplies:
- Cat and Dog food
- Dog beds
- Cat litter
- Dog leashes
- Collars
- Blankets/towels
- Flea/tick prevention
We appreciate your support! Please feel free to call us or comment below with any questions. LIKE US on Facebook here, to stay tuned with any updates and follow our journey down to Texas.
UPDATE: A lot has happened since then, please read our update HERE!