At Fletcher Jones Audi, our employees are our best asset. We strive to provide a world-class, customer experience. When our employees are happy, so are our customers! There's a reason why Fletcher Jones Audi is one of only 13 Audi dealership in the nation to be crowned an Audi Magna Society Elite Award. This is the Fletcher Jones Difference!
For this week's Employee Spotlight, we chatted with David Pilotto, our very own Audi Shop Foreman here at Fletcher Jones Audi.
Without great people like David, we would just be another dealership. Continue below to get to know more about David!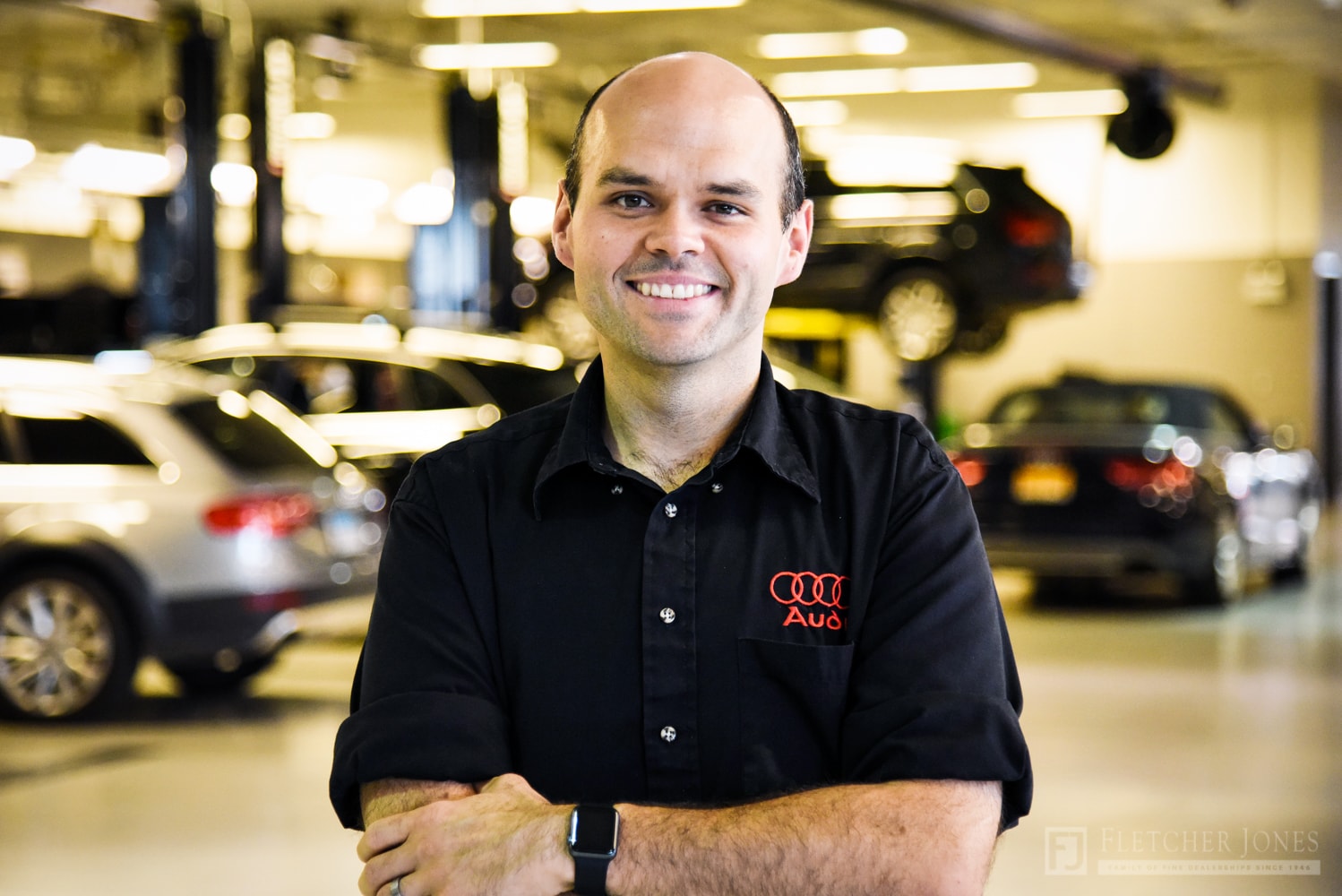 David Pilotto posing his natural environment, the Fletcher Jones Audi Service Center.
Fletcher Jones Audi: What's your current title and how long have you been with the Fletcher Jones Audi?
David Pilotto: I'm an Audi Shop Foreman and have been at Fletcher Jones Audi for about three and a half years. Two of those years I was a Certified Audi Technician and a year and half as a Shop Foreman.
FJA: How long have you been in the automotive industry and how did you first get your start?
DP: I started as a Gas Station Attendant at a full service gas station, pumping gas, washing windows and fixing tires. That was over 20 years ago!
FJA: What are your day-to-day operations?
DP: I manage the Audi workshop first hand. I'm responsible for ensuring the proper repair and servicing of all Audi vehicles taken in by the Service Department.
FJA: Anything interesting or cool that you're currently working on?
DP: I'm working with Vince Sweeney, our Director of Fix Operations on starting a mobile service for Audi to expand our reach to our customers!
FJA: What's your favorite part about working at Fletcher Jones Audi?
DP: I love watching and helping others achieving their goals. Watching technicians go from entry level in express to the diagnostic team, progressing in their career path is a great feeling!
FJA: What's currently your favorite vehicle?
DP: Easily the Audi RS 7. It embodies everything the brand stands for; style, performance, luxury and beauty. All the while, being a practical car you can drive every day.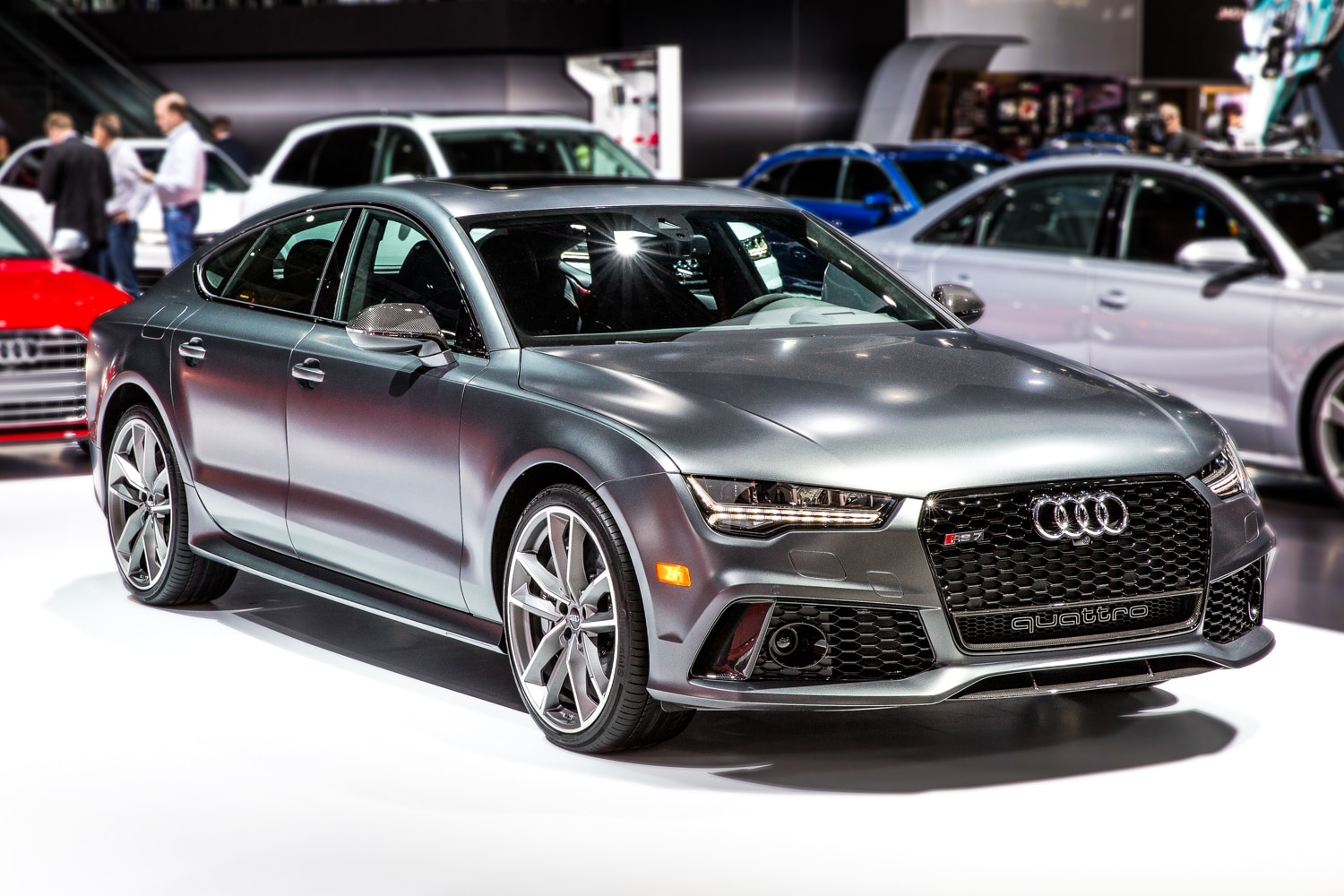 The 2018 Audi RS 7
FJA: Any favorite hobbies or current obsessions?
DP: I love Mountain Biking and raising my 2 boys, Sonny and Leo.
FJA: If you could see any musical performance, (dead or alive) who would it be?
DP: Nick Drake would be my choice. He died at a very young age and never got the chance to see the success of his own music.
FJA: If you could visit anywhere in the world that you've never been, where would you go?
DP: Lemans, France especially for the 24 Hours of Le Mans race. I would absolutely love to see the French countryside and watch 24 hours of live racing.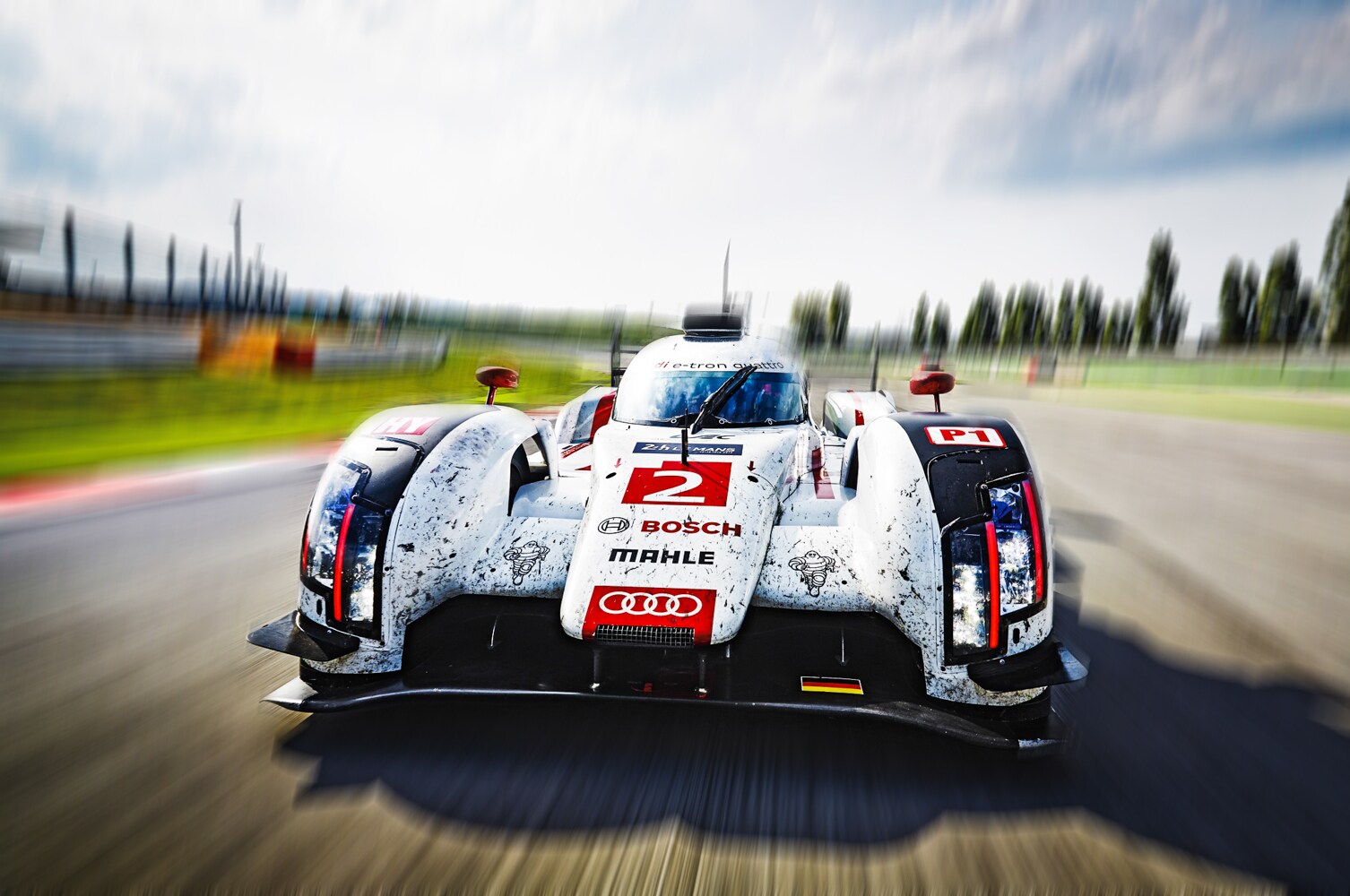 The Audi R18 e-tron quattro used to race in the 24 Hours of Le Mans
FJA: What's the best part about living in the city of Chicago?
DP: The best part is that we can experience all 4 seasons within the same week.
FJA: Finally, what keeps you motivated every day?
DP: Every day I want to make the world a tiny bit better than the last, this can mean either making a client happy and satisfied with the servicing of their Audi or it could be working with another Certified Audi Technician on a solution for a repair. I truly believe we can make a difference each and every day if we try.
Experience the Fletcher Jones Difference! It's our Motto!
Check out our current Audi Service Specials here! Interested in joining our awesome Service Team? We're hiring Audi Technicians! Got what it takes? Know a friend or family that's interested? Fletcher Jones Audi is looking for motivational and inspiring talent to join the Fletcher Jones Family! Apply here today!