There comes a time when hard work gets rewarded. Well, that's the case for Gabriel Orelove and Brandon Moore. Both were recently promoted with Gabriel from Sales Manager/Team Leader to New Car Sales Manager and Brandon from New Car Sales Manager to General Sales Manager.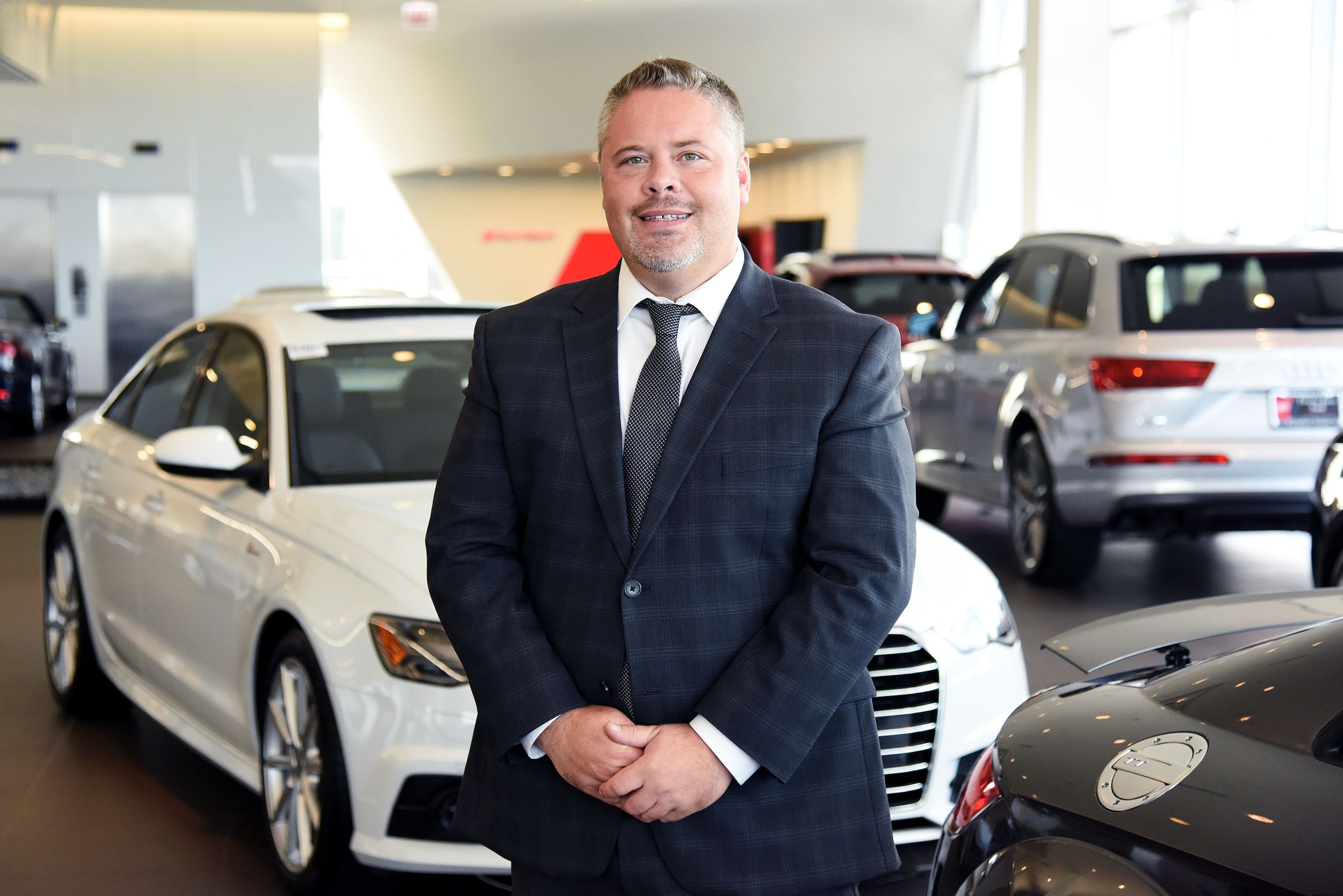 Gabriel with his head held up high next to brand-new 2018 Audi vehicles.

Gabriel and Brandon work collaboratively with other team members, ensuring guests are well-taken care of. They also assure our clients the selection of their taste buds! Because of this, Fletcher Jones Audi, along with our sister dealership Audi Beverly Hills, won the Magna Society Elite from Audi USA! This prestigious award is only awarded to top selected few Audi dealerships in the country!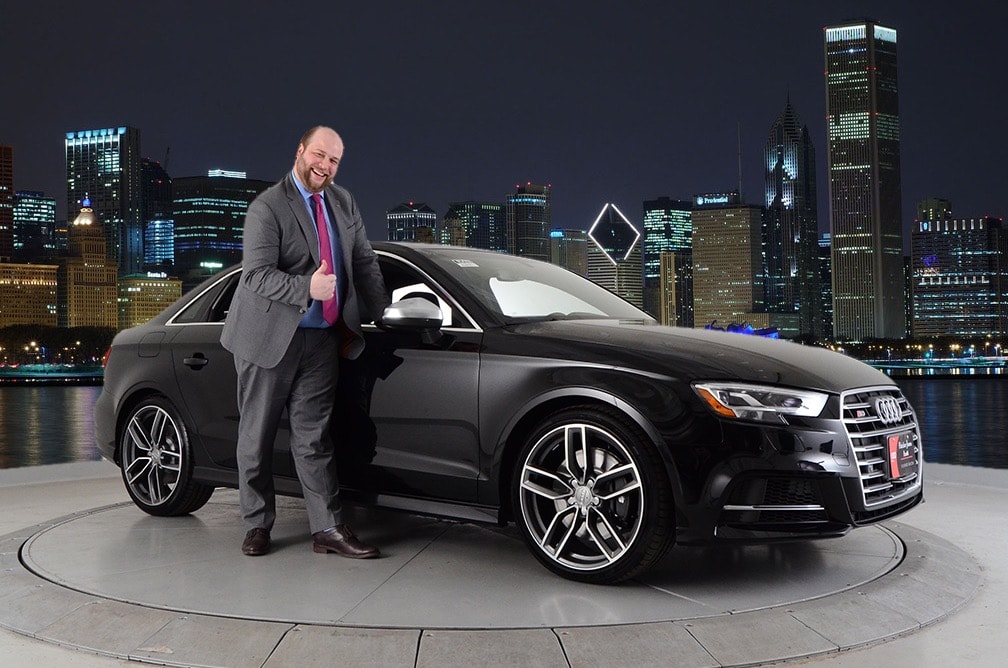 Brandon says A-Okay on this brand-new 2018 Audi S3 Sedan
One of the best things they enjoy about working at Fletcher Jones Audi is the policies that are always upheld for all situations that arise are acted upon quickly and efficiently. Everyone has the mentality of customers come first, the main reason why Fletcher Jones is the #1 winning team in the US!

Both also love that Chicago has so much to offering culture, food, and various experiences all within a very close proximity. The people are also still "'ole Mid-Westerners without a chip on their shoulder like you find in other locations around the country." They suggest you visit Elmwood Park, Oak Park, Park Ridge, River Forest, Wilmette, Elmhurst, and Cook County! They offer the best Chicago Hot Dog or Italian Beef. It's Chicago's local delicacy!

Come and visit us, and say hi to Gabriel and Brandon!
Want to work with family-oriented team members? Apply here!
Check out our current vehicle specials here!