It could be looking for a used SUV in Chicago to help you get you around to your family activities where loading supplies and items can be effortless or discovering a sleek used car to cruise the city in; we offer it at Fletcher Jones Audi! We're your used car dealership near you to find pre-owned Audi models for sale near River Forest, along with other brands that shoppers love.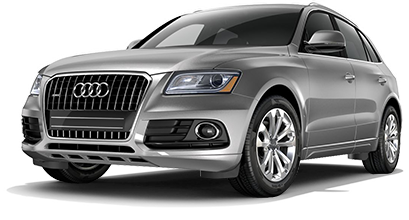 Find a Used Car Dealership with Great Pre-Owned Car Choices Today!
If you're okay with driving a vehicle with some mileage on it, you can find a used car that offers the dependability and features you need at a competitive price. There are many exceptional vehicles at our dealership with long-lasting, durable constructions, and many of the pre-owned cars offer low mileage as well!
Do you want to see what used Audi cars for sale at our dealership in Chicago that we have in our collection? If luxury cars have been a favorite of yours, and you've been looking for an affordable alternative to buying new, pre-owned can be great. We offer cars like pre-owned Audi A6 and pre-owned Audi A4 sedans to pre-owned Audi A5 Sportback models near Oak Park and more.
If you've been craving an SUV purchase, you can find an outstanding model in our collection of used vehicles. Do you want to look for a used Audi SUV near Elmwood Park, IL? We have options for you! Looking at our dealership, you can see used luxury SUVs like a pre-owned Audi Q3 or pre-owned Audi Q5!
Come Back to Get Your Used Car Serviced at Fletcher Jones Audi
Whether you fall in love with a used Audi at our Chicago Audi dealership or something from a different manufacturer, you'll be able to find a pre-owned vehicle you're satisfied with for the long haul. To keep your vehicle up and running securely, remember to schedule service for your car, and that you can do at our Service Center at Fletcher Jones Audi.