Your Fletcher Jones Audi team is set in place to support our guests and our Chicago community. We have begun building a list of Chicago restaurants serving our families during these challenging times. Take a look, check back for updates, and share with us the Chicago restaurants you are ordering from.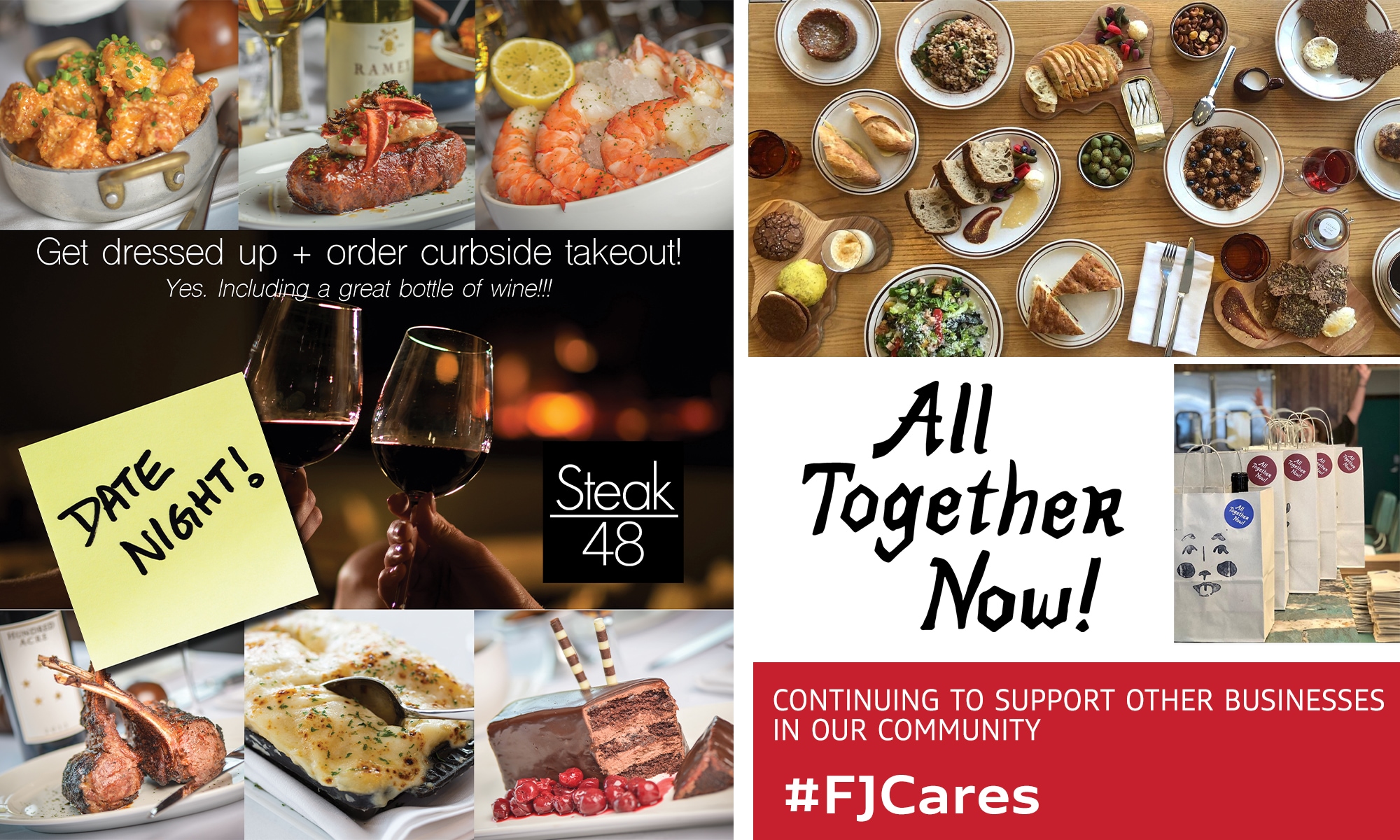 All Together Now
2119 W Chicago Ave
Chicago, IL 60622
Phone: (773) 661-1599
All Together Now is ready to host your nightly family dinner! They are cooking up a whole meal every night for you if ordered by 12:00 PM the day of. Then, you choose to have dinner delivered (Castillo Delivery) or picked up curbside. You can also call their Wine + Cheese Hotline to receive personalized recommendations on what wine and cheese to pick up that night.
Instagram: @__all_together_now__
615 N Wabash Ave
Chicago, IL 60611
Phone: (312) 266-4848
Let's make it date night! With their extensive menu—from appetizers to desserts—Steak 48 helps you create the perfect date night at home. Snap a picture of your date and tag us on Instagram.
Instagram: @steak48
Stay Updated
Check back frequently for updates from your Fletcher Jones Audi team and check in with us on Facebook or Instagram! We want to know which Chicago restaurants have been hosting your meals.