This month's employee spotlight is Erick Lopez! Erick is a Service Advisor for Fletcher Jones Audi and his job entails working with guests and their Audi's when service is required. Erick strives to give guests a World Class Guest Experience that is Fletcher Jones. He does so by improving his service skills daily and ensuring the guest is always satisfied.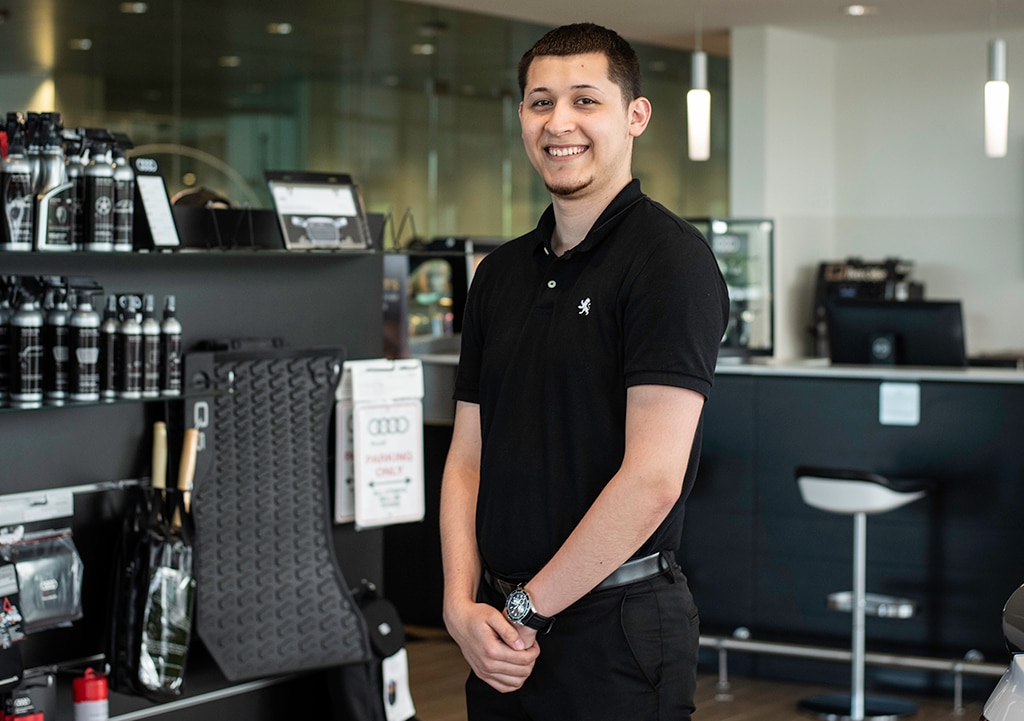 Erick has always loved working for Audi due to his admiration for the automotive industry and being able to see the latest innovations, especially the technology.

Here's a few fun facts about Erik:

What is your favorite Audi? The RS7, because it's the perfect vehicle for family and fun. It has plenty of space and horsepower.

When you're not working, what do you enjoy doing? Definitely enjoying the outdoors and weather, no matter the season! I also love to play softball and listen to some classic music, such as Elvis. There is nothing like his legendary music.

Dream Vacation Destination: I would love to travel to Greece to relax, explore the rich history, and enjoy the beautiful waters.

What keeps you motivated? Besides our incredible guests, definitely my family! I can't wait to see where the future takes me.

Want to Join Fletcher Jones Audi?
If you want to be a part of this amazing family, apply today. The next time you need service for your Audi, stop by and say "hi" to Erick!