"EVERYTHING - I have lived here for over 27 years and have never been bored - I love the cold snowy winters, the distinctive neighborhoods, the architecture, and mostly how dog friendly it is. I spent 3 years organizing my old neighborhood and got a dog park built called Challenger Bark!" quoted from Channing Greene when asked what his favorite part about living in Chicago is.
For this week's Employee Spotlight, we spoke with Channing Greene, our very own Audi Brand Specialist here at Fletcher Jones Audi.
His commitment to customer satisfaction, superior knowledge of the Audi brand, and hard work create the customer oriented environment we strive to uphold at Fletcher Jones Audi. Continue reading below to get to know more about Channing!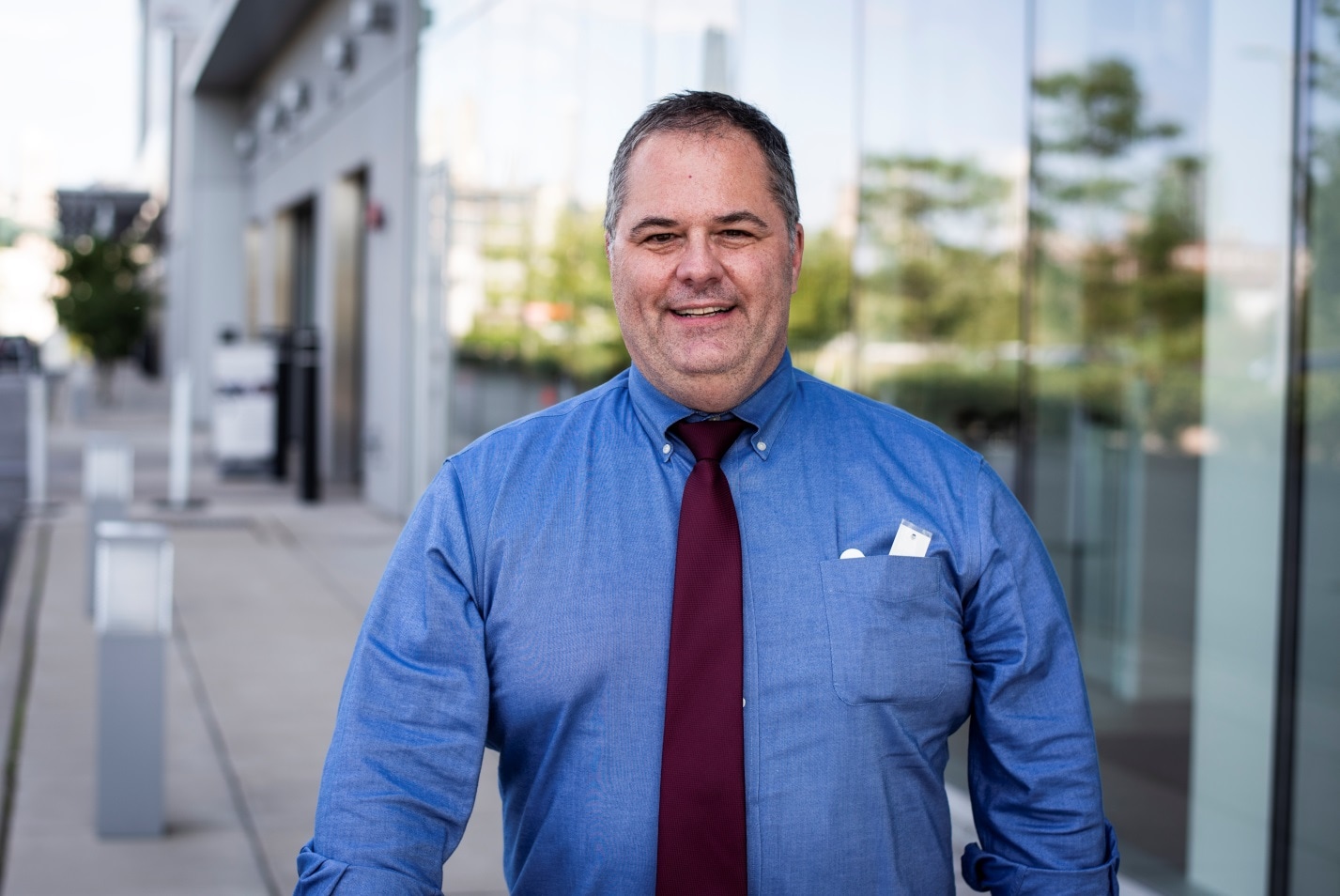 Fletcher Jones Audi: What keeps you motivated?
Channing Greene: My friends and family. And, being around really cool cars every day.
FJA: If you could visit anywhere in the world you've never been, where would you go and why?
CG: Switzerland – It seems beautiful and I like the snow.
FJA: If you could see any musical artist (dead or alive) who would it be and why?
CG: Bob Dylan – I didn't appreciate his music when I was younger but love it now. Especially his protest music from the 60s… we need more protest music given the times in which we're living.
FJA: What's your favorite hobby?
CG: Classic cars! I've had about 20, and currently own a 1985 Mercury Capri GS 5.0 with a 5-speed and T-tops, and a 1967 Mercury Park Lane convertible. My dream is to get an early 90s Audi S4 Avant!
FJA: How long have you been in the automotive business and what position did you start in?
CG: I've been in the automotive business for over 3 years (one year at FJ Honda and two at FJ Audi). I started as a Honda Sales and Leasing consultant.
FJA: What's your favorite Audi model and why?
CG: I'm torn here because I love cars, especially Audi's. My current favorite is the RS 3, but I'm eagerly awaiting the new RS 6 Avant! I love station wagons and wish we got all of the ones Europe gets!
FJA: What's your favorite part about working at Fletcher Jones?
CG: The people – I am genuinely friends with nearly everyone I work with, most are like family. Although it is a competitive business, we all help each other to succeed as much as possible.
FJA: What is the coolest thing you're working on now?
CG: I just had my best sales month and sold a Certified Pre-Owned 2015 S8 performance sedan. But, the coolest thing I'm working on now is helping my next customer find their next car – whatever that turns out to be.
Are you looking for your next Audi? Browse our inventory selection and let us find the perfect Audi for you!