In the next installment of our Employee Spotlight Series, we are highlighting Angel Santiago, our Parts Manager for Fletcher Jones Audi.
Starting with FJ Audi
In 2006, Angel was celebrating his high school graduation, soaking in the sunshine on his family's front porch and time to himself – all before kicking off the grueling job hunt. His neighbor, our Porter Supervisor at that time, stopped by to ask if Angel would be interested in working for the Fletcher Jones Automotive Group. Angel enthusiastically took the opportunity and this was the start to his journey with us. He shares, "I grew up around cars. My dad spent most of his time working on cars and I was right there beside him to learn all I could."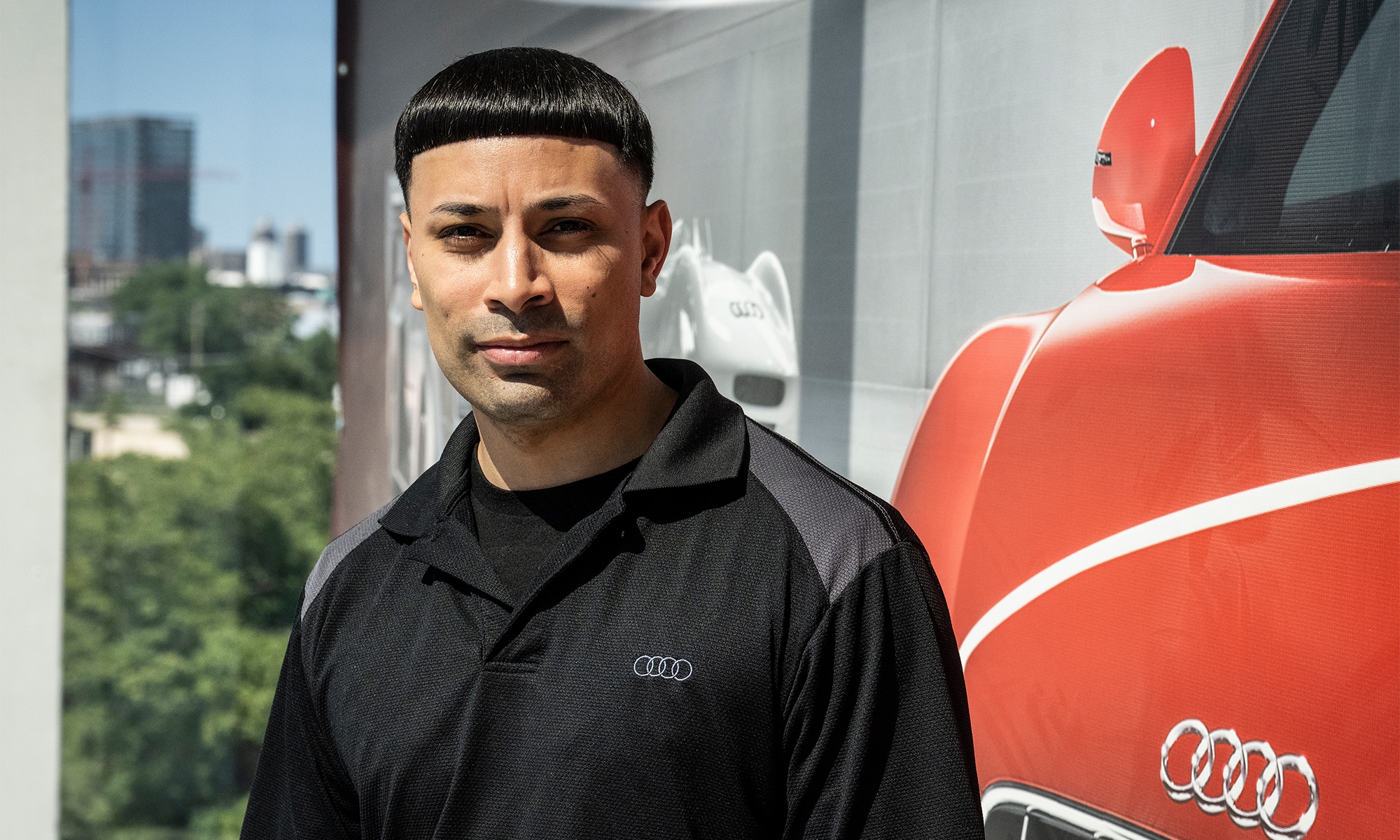 Why Fletcher Jones?
It has now been 16 years with the Fletcher Jones family. He started as a porter and car washer attendant, before moving into the parts department to work a variety of roles. During this time, Angel was taking every day as a learning opportunity and pushing himself to grow into new positions. Last April, he was promoted to Parts Manager and he shares, "The service we offer here is exceptional. It's truly about helping our guests and our Team pushes everyone to grow."
Angel's Favorites
1. Favorite Audi: Audi RS 4
2. Favorite Lunch Spot: Smoke Daddy for their brisket sandwich
3. Favorite Part of Work: "My favorite part is working with my Team and being around cars!"
Outside of Work
"I like to workout!"
Come say hi to Angel at your next visit to our Parts Department!