In the next installment of our Employee Spotlight Series, we are highlighting Vanessa Zoquiapa, our Loaner Coordinator for Fletcher Jones Audi.
Research to Career
Vanessa's journey with Fletcher Jones Auto Group began when she was researching a Mercedes-Benz to purchase. She shares, "I was researching Fletcher Jones on my car hunt, which led me to become interested in working for such a great company." Her first position was in the Business Development Center in Orange County, where upper management helped her grow professionally. Vanessa says, "I was learning a lot!" When she decided to move to Chicago, she joined our Fletcher Jones Audi store as a Service Assistant before moving into the Loaner Coordinator position.
Why Fletcher Jones?
Vanessa shares, "Upper management has been supportive of my growth, and I look forward to refining my skillset to move into the Service Advisor role." For our guests, it is about going above and beyond. Check our exclusive guest amenities.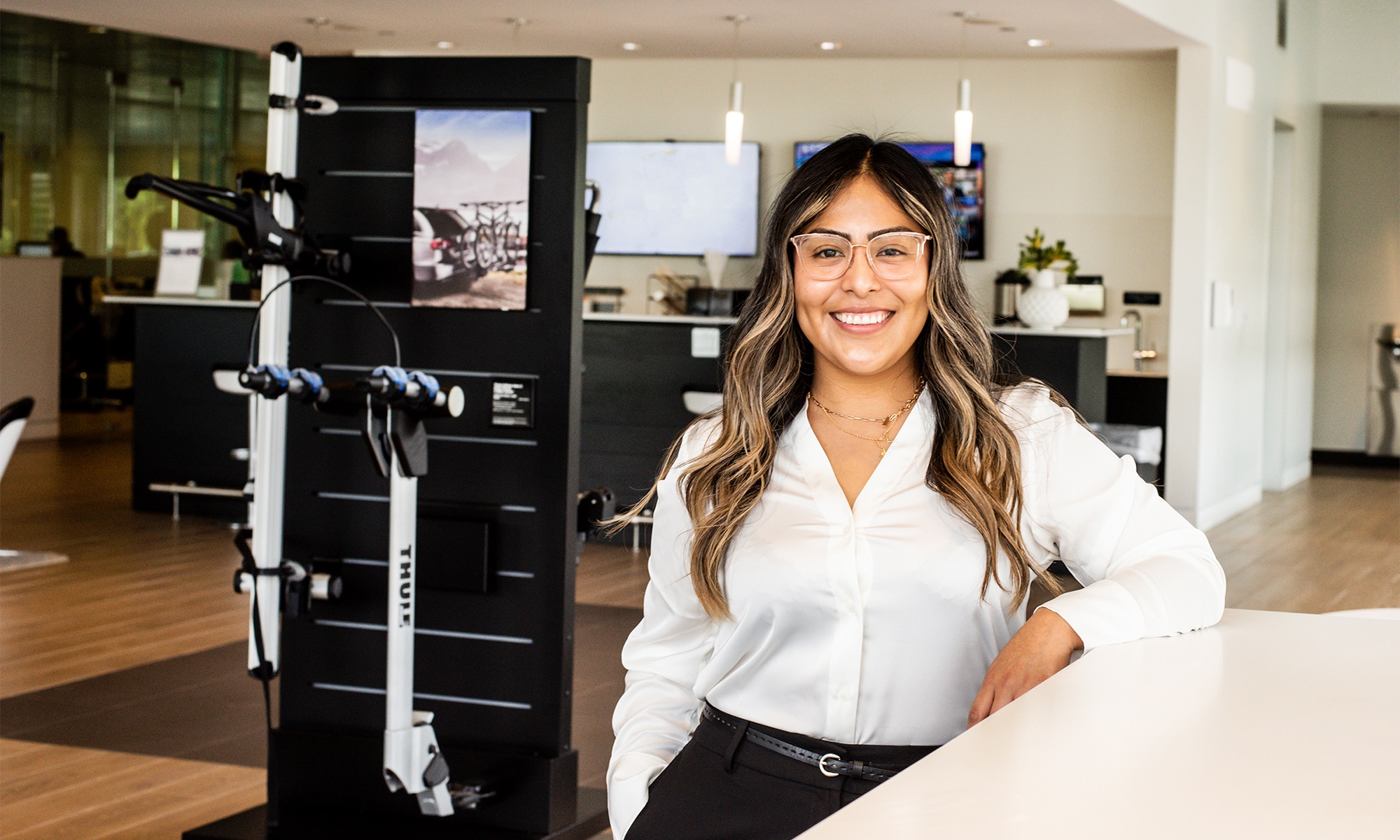 Favorite Part as a Loaner Coordinator
There is a lot, but if Vanessa has to narrow it down, it is:
1. "The opportunity to test drive Audi's newest models."
2. "Anytime I am able to assist our guests or my Team."
3. "The transition to Fletcher Jones Audi brought a move from California to Chicago, and this move has opened doors, both professionally and academically for me."
Favorite Audi
She laughs, "I have two! The Audi R8 and the Audi RS 7."
Service Tip for Our Guests
Vanessa says, "Book your service appointment in advance to ensure your complimentary loaner."
Outside of Work
"I like to read a lot, hike, surf, paddle board, kayak and spend time at the beach."
A Thank You
Vanessa would like to take this moment to thank:
1. "My Team Members for being so helpful with training and being open to any and all of my questions."
2. "My family for supporting my choices; specifically, this new journey outside of California."
3. "Upper management for their continued support."