We're rolling into National Tire Safety Month reviewing top tire safety tips. Join us below!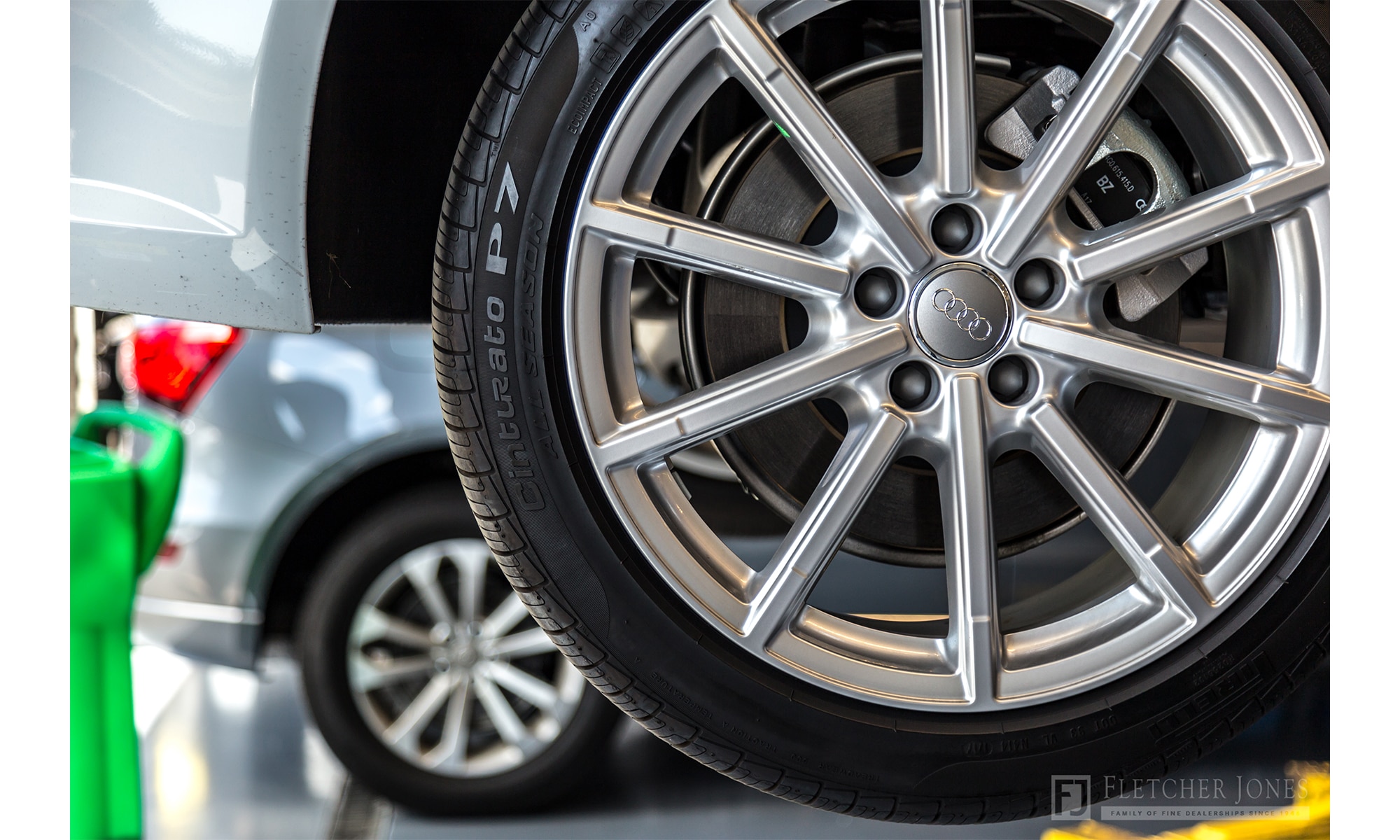 2 Tire Tips To Keep In Rotation
1. Keep Proper Tire Pressure - Steer clear of underinflated or overinflated tires and stick with properly inflated tires. Properly inflated tires are a crucial safety component of your vehicle; plus, it improves fuel efficiency. (P.S. See PSI recommendations.)
2. Routine Tire Rotations - Tire rotations allow for wear and tear to evenly dissipate over time, meaning you'll extend the use of your tires as well as the value of your tire investment. Learn more here.
Don't tire of Tire Information...just yet!
Audi Wheel Alignment:

If you find your steering wheel vibrating or hearing lots of noise while driving in the Chicago Area, it's time to have your wheel alignment checked with Elston Service Center near Oak Park, IL.
Audi Original Tires:

Is it time to

replace your tires

? If so, always go genuine with Audi Original tires!